Developer PC Build 2021
What components are required to build a good developer machine in 2021? In this article I summarize how I built my most recent machine and how I selected its components.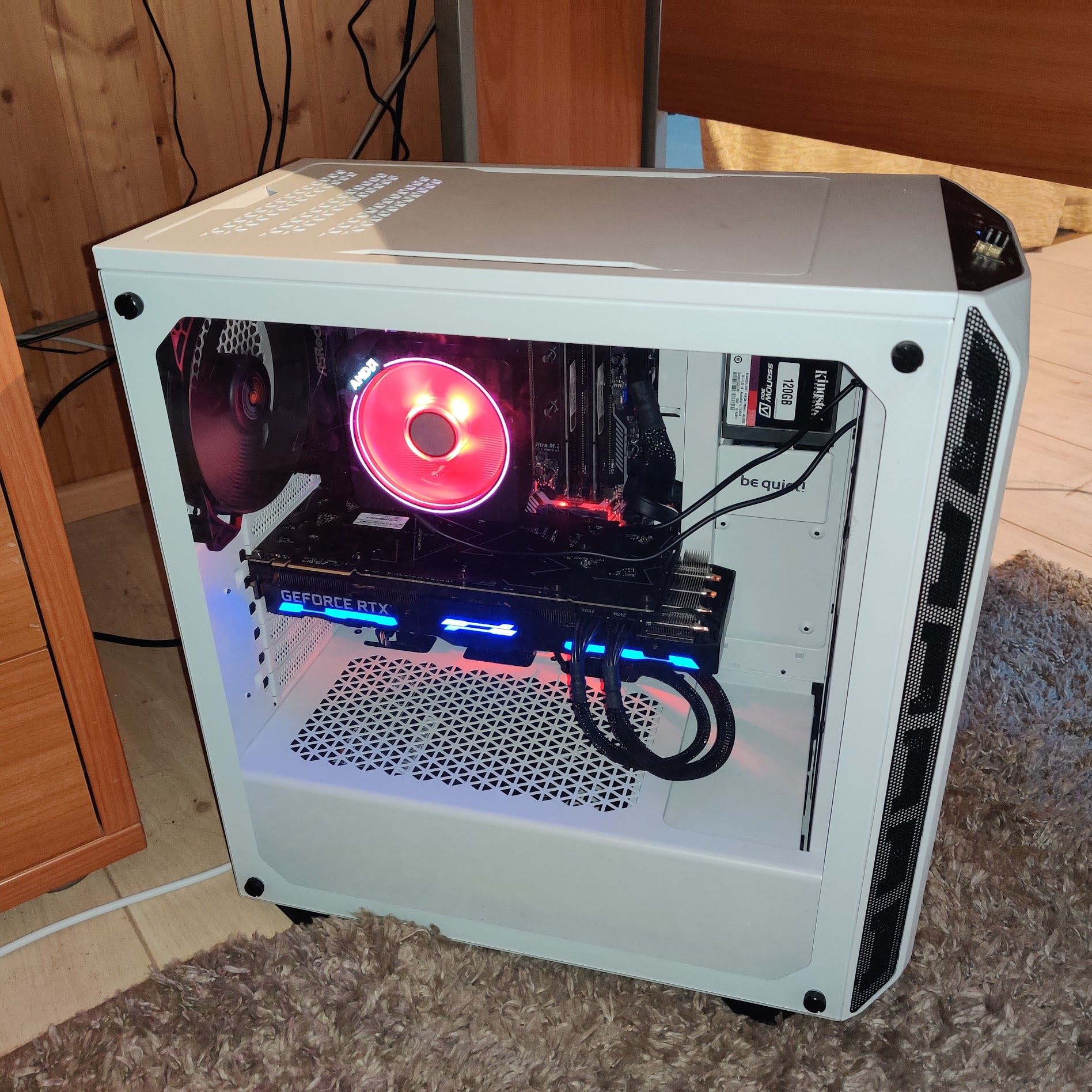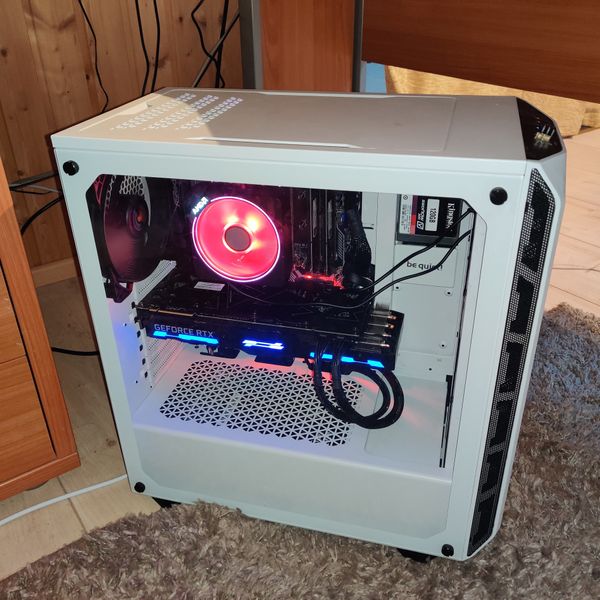 Some time in 2020 I came to the realisation that my 2013 built gaming computer for getting a bit outdated. With becoming a father and working a full time job I didn't have as much time as I used to to play games so for the past few years I barely had any use for a proper gaming PC and ended up only casually playing old games like Skyrim or Starcraft 2 which my computer was more than capable of handling.
With the pandemic came more time at home and at the same time a renewed interest in learning some machine learning and utilizing GPUs - it was time to build a new computer!
I set out to build a computer that is powerful enough to run new and upcoming games like Cyberpunk 2077 but also serve as a tool for machine learning experiments. It doesn't need beat all the benchmarks but it should provide me with enough computing power to last me several years.
My new machine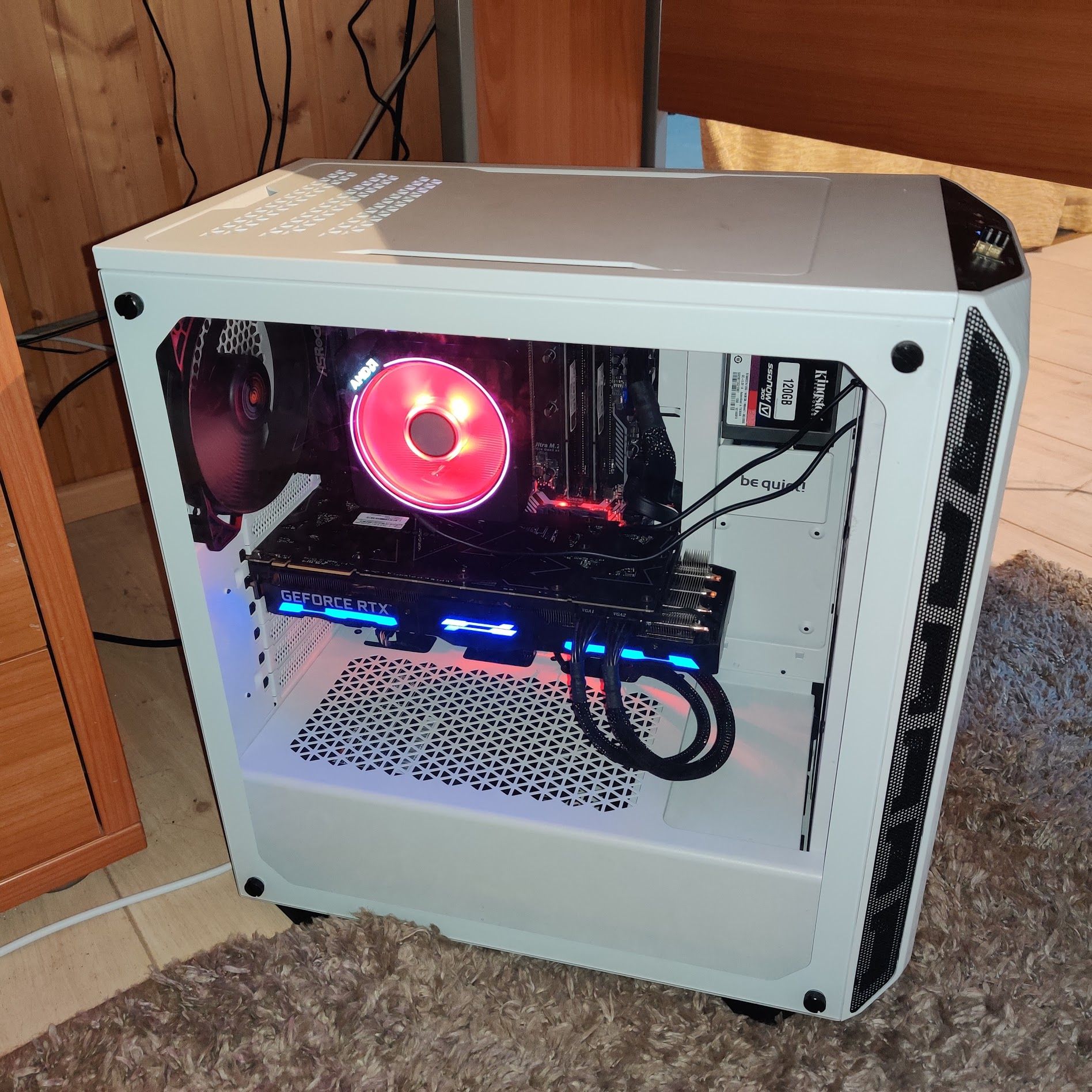 This makes a total of 1884.16 Euros.
Case
The case was selected purely based on cost, but I ended up with a good looking case that even has a transparent side panel. The be quiet! Pure Base 500 is a pretty standard ATX case with 2 USB ports, headphone and microphone jack on the frontpanel. It's optimized for a quiet environment and hence perfect for my needs.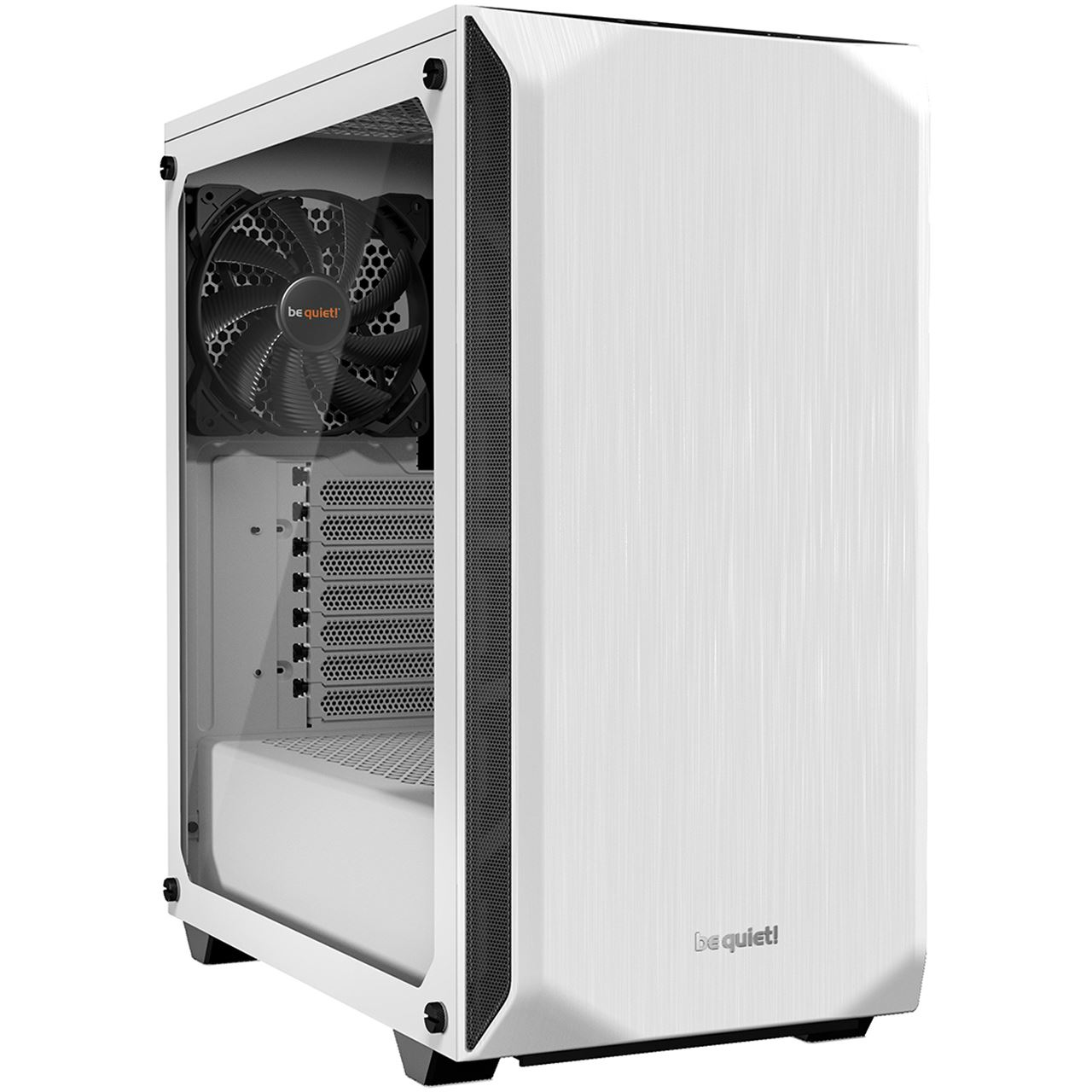 Power Supply
As a power supply I bought the be quiet! Power Zone 750W. It's a midrange power supply and probably a bit overkill for my build, but I wanted to have the option to upgrade to a dual graphics card setup down the road.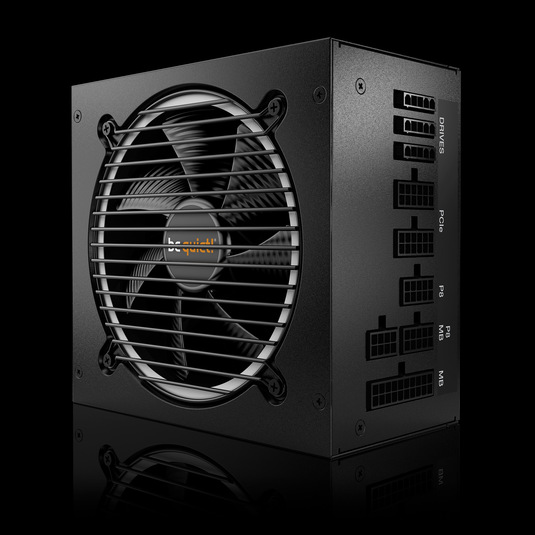 As with the case the be quiet! power supply comes with a really quiet fan that is barely noticeable even under massive load. The cable management with this power supply is super easy.
CPU
Strong, stable and ready to support all my needs. I realised I knew too little about the current CPU market and after deliberating with a friend I went with an AMD that just seemed right. 8 cores, 3.6Ghz which go up to 4.4Ghz on an AM4 socket.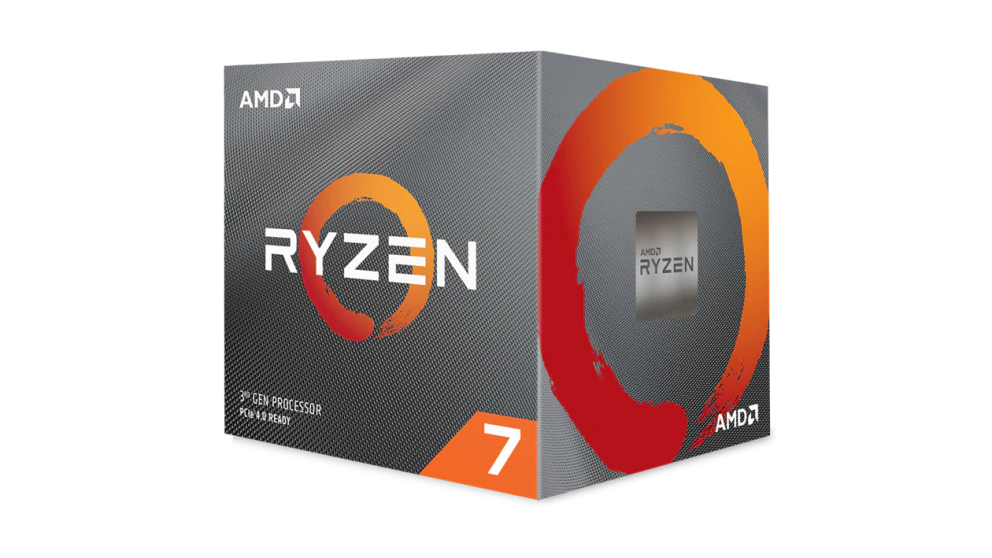 Motherboard
I picked my motherboard after picking my CPU which needed a AM4 socket. The ASRock X470 Master SLI was the cheapest board available with support for AMD Matisse generation CPUs.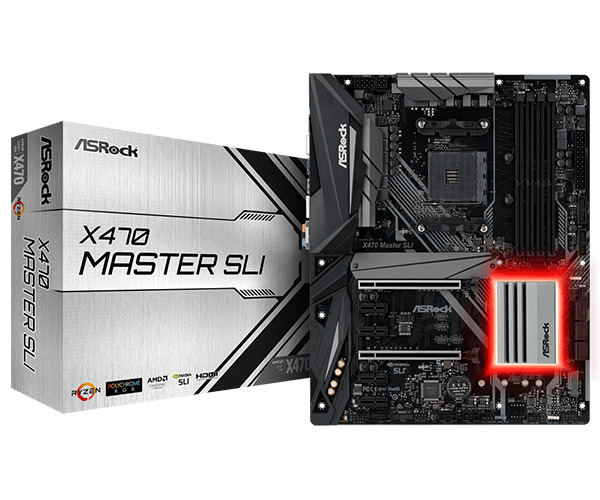 The only downside to this motherboard is that it was delivered with an old BIOS that didn't yet support Matisse. I had to buy a cheap AMD Athlon 200GE 2x 3.20GHz to perform a BIOS upgrade before finally installing my CPU.
RAM
RAM is one of those things where more is always better. Experiencing the slow down when applications start swapping memory to disc is excruciating and a small upfront investment can save me from it.
My motherboard supports up to 64 GB of RAM - for now I went with 32 GB to see how long it would last me.

The 2x16GB G.Skill Aegis DDR4-3200 have been more than sufficient and my motherboard automatically detected the memory frequency and adjusted its settings. I'm considering upgrading to 64 GB purely because .. "I can" not because there's any imminent need for me to upgrade.
Storage
My storage setup consists of 2 NVMe PCIe M.2  SSDs. That's quite the mouthful, but essentially instead of using old-school HDDs with spinning discs or SATA SSDs these SSDs simply sit on your mainboard allowing for much faster read/write than with those traditional options.
The SSDs are went with are:
256GB Transcend 110S M.2 2280 PCIe 3.0 x4 3D-NAND TLC (TS256GMTE110S)
1000GB PNY XLR8 CS3030 M.2 2280 PCIe 3.0 x4 NVMe 1.3 3D-NAND TLC (M280CS3030-1TB-RB)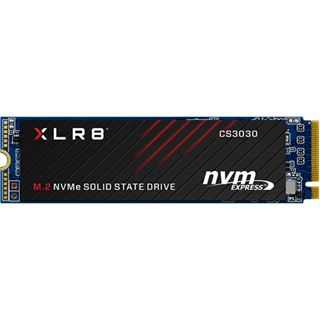 I'm using the 256GB model for my operating system and the larger 1TB model for most of my file storage. If you looked closely enough there's also an old-school SATA SSD
Graphics Card
Writing this in 2021 where graphics cards are harder to find than gold I consider myself lucky to have gotten my 11GB GeForce RTX 2080 Ti last year.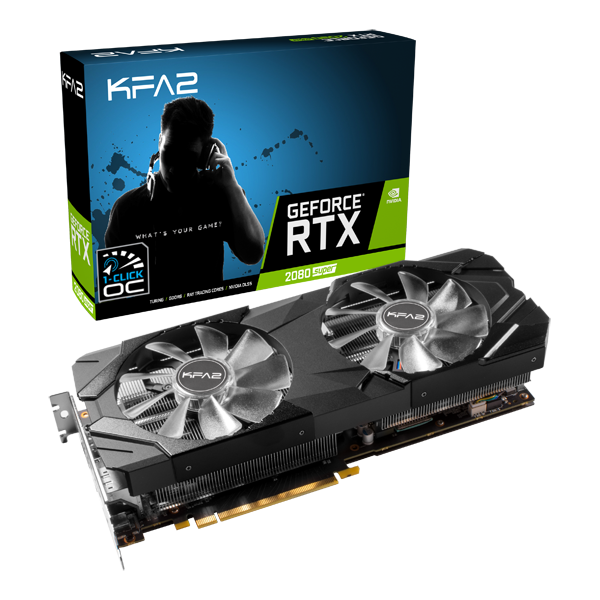 While the 2080 Ti is now superseded by nVidia's new 30X0 generation I think this card will last me for years to come. It's powerful enough to play games like Cyberpunk 2077 on max settings and it sure as hell can run a lot of machine learning with its 4352 CUDA cores.
Benchmark
Benchmarks are silly. That said I ran the PassMark performance test to see how my computer would rank against "the world".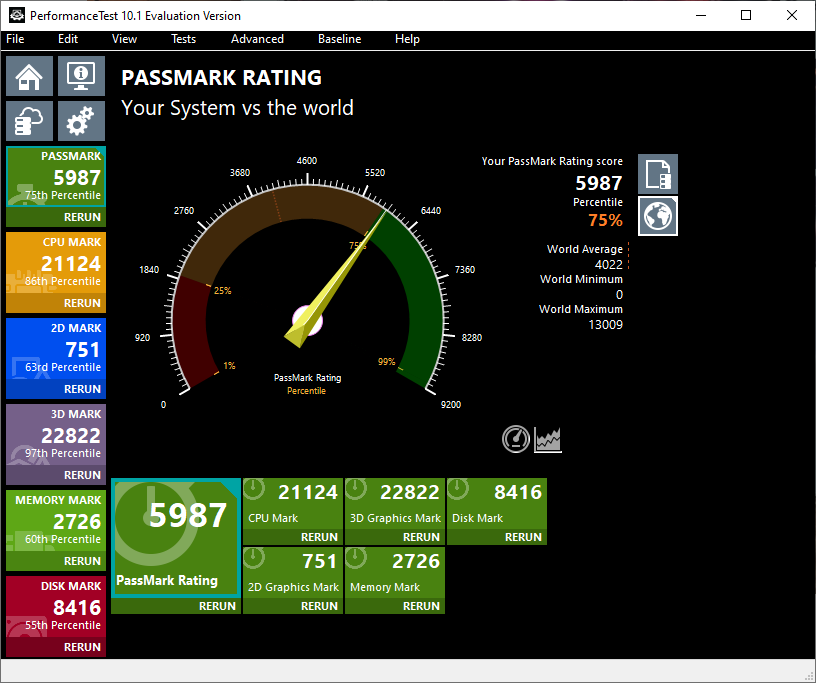 Personally I'm more than happy with the result. I wasn't trying to build the ultra ultimate extreme power machine, but instead a computer that would satisfy my needs and after using this computer for a good 6 months I can say that I succeeded.